JASON WOODRUFF
Jason Woodruff is a top-producing real estate agent in Los Angeles who has appeared over twenty times as a real estate expert on HGTV's hit show "My House Is Worth What?"...
[ Read More » ]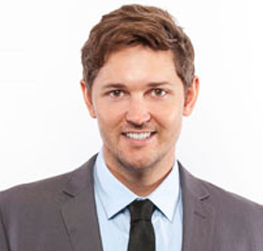 Cody Thompson
After graduating from the University of California, San Diego, Cody moved to Los Angeles and began working in the entertainment industry in business and legal affairs where...
[ Read More » ]
Testimonials
Jason was amazing from start to finish. This was my first home purchase and he patiently walked me...
Jared Fortunato

"I worked with Jason on my first home purchase. He walked me through each step of the process and ...
Billy Cutler

"Jason was instrumental in selling our house and navigated the buying process for our new home. Pr...
Jorg Wallrabe

[ View More Testimonials » ]
FEATURED PROPERTIES
View Details »
1157 Cole Avenue
Los Angeles, CA 90038
2 BEDS | 1 BATHS
View Details »
550 N CROFT Avenue
West Hollywood, CA 90048
2 BEDS | 2 BATHS
LATEST NEWS
Pete Sampras lists his Brentwood estate for $8.9M.
July 21, 2016
Tennis legend Pete Sampras and his wife, actress-singer Bridgette Wilson-Sampr... [ READ MORE » ]
Jackie Collins' estate in Beverly Hills sells for $21M.
July 20, 2016
The longtime Beverly Hills home of late author and romance novelist Jackie Collins h... [ READ MORE » ]
© Copyright 2016 Woodruff Realty Group, Inc. All Rights Reserved.
Sitemap.
Real Estate Website Design by
Agent Image